A clean commercial environment is a comfortable place for employees and tenants. Considering a janitorial cleaning company will be ideal for keeping your commercial property clean, airy, and healthy. Here are things to consider before choosing a commercial janitorial cleaning company.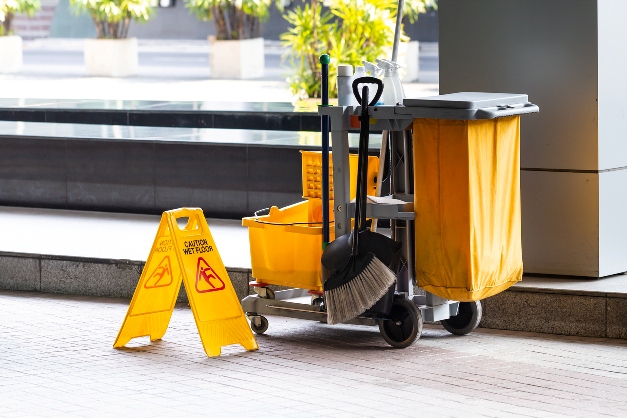 Do Intensive Research
With hundreds of janitorial cleaning companies around you, it is best to do due diligence through intensive research before hiring one. Get about four to five cleaning company names and check out their websites and social media pages for reviews and testimonials.
Some companies will have reviews and testimonials from previous customers. Use the information you get on the platforms to determine whether the company is worth hiring.
Consider Experience and Expertise
Professional cleaning comes with a lot of experience, skills, and expertise. This is a vital element to check when looking for a cleaning company. Ask how long the company has been offering the same services and determine whether it will be a good fit for you. An experienced cleaner should have at least five or more years of experience.
Ask for Referrals
People around you may know of reputable and experienced cleaning companies. Ask for referrals to see if you will get a good cleaner. Remember, referrals don't automatically make the company the best option. It is imperative to dig deeper and ask them more questions before hiring one.
Check Communication Methods
A reputable cleaning company should have effective communication channels that you can reach out to when necessary. The company should also have professional staff with good communication skills to handle their customers well.
So, before hiring a cleaning company, check their communication methods and be sure you're comfortable before you proceed.
Hire the Best Cleaning Company
You can get a qualified, experienced, and reputable cleaning company with good communication skills. If you've been looking for janitorial cleaning services, Get A Quote for all your cleaning needs and get value for your money.